Senior Member
Join Date: Nov 2012
Posts: 117
fairing research
---
I know ill catch crap for this. But search brought up a bunch of old threads. Unless its my phone acting up.
But I would like to get some research in before deciding which fairing company to go with. Auctmarts is mostly what ive been reading about. But people are saying they don't fit or they melt even.
What other good companies supply great fairings?? I like the idea at auctmarts that I can customize the look. Here is my 05. Was a repsol. Guy laid it down. I like orange so ill be keeping the rims that color and accenting with orange.... btw, got the bike for 3k with 6000miles on it.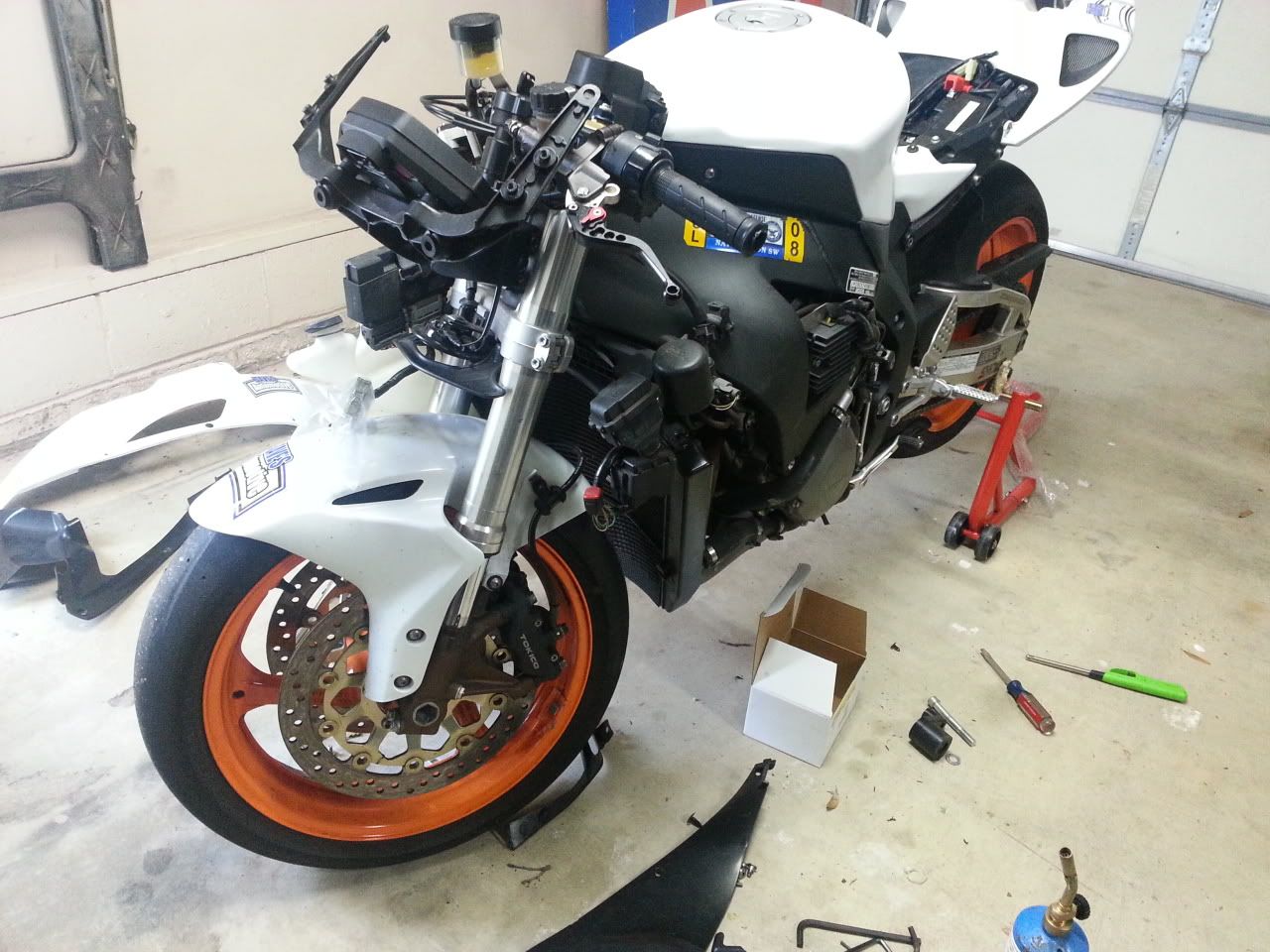 Cleaned up great. No frame damage. Slight sub frame tweak but I fixed it well.
not sure if its still going on, but ******************.com, had a buy one get one. you could specify which bikes you wanted each set for. but these were race fairings.
Senior Member
Join Date: Nov 2012
Posts: 117
i saw that. but im looking for street fairings.
Posting Rules

You may not post new threads

You may post replies

You may not post attachments

You may not edit your posts

---

HTML code is Off

---