Runeknight95's Build 2008 Cbr1000rr!
---
MODS: If you could change the title to cbr1000rr from the cbr100rr Id apreciate it :\
I've had this brewing
for a while now, picked up another 2008 cbr1000rr in candy glory red/silver and couldn't be happier. Picked it up for $7,000 with 3,000 miles on it and an asuarant warranty good until mid 2014.
Many thanks to Lexus Rx at
www.superbikesupply.com
for all the goodies, quick service and spending some time w/ me on the phone. Thanks to SilvR for the selling me the akrapovic slip on and install help. Thanks to Big Will for the DIY bazzaz install over at
http://www.1000rr.net/forums/showthread.php?t=53242
and IcedTed89 for the help with the pair mod removal over at
http://www.1000rr.net/forums/showthread.php?t=83364
.
-Flapper Intake removed
-Smog AIS system removed w/ block off plates
-Screen Removed from stock airfilter
-Bazzaz z-fiTC w/ quickshifter
-Bazzaz Z-bomb (Thanks to Zach over at Tallahasseesportbikers.com)
-Bazzaz TC and Map switch
-Akrapovic carbon fiber slipon
-Moto R Spools
-Motovation Bar Ends
-Motovation Front fork slidersw
-Motovation Rear Axle sliders
-Motovation cut style Frame Sliders (thanks to wantoride1000rr) (to be installed)
-GB racing protection kit
-Competition Werkes Fender Eliminator
-Clear Alternatives integrated tailight(smoked)
-Stomp grip tank pads (black) (My favorite mod of them all :O)
-Pro grip tank protector (carbon fiber)
-Michellin Power One, A compound tires (190/55 rear)
-Custom tune from Turn-One Performance over in Milton, Florida (near Pensacola) (day is to be determined)
Before: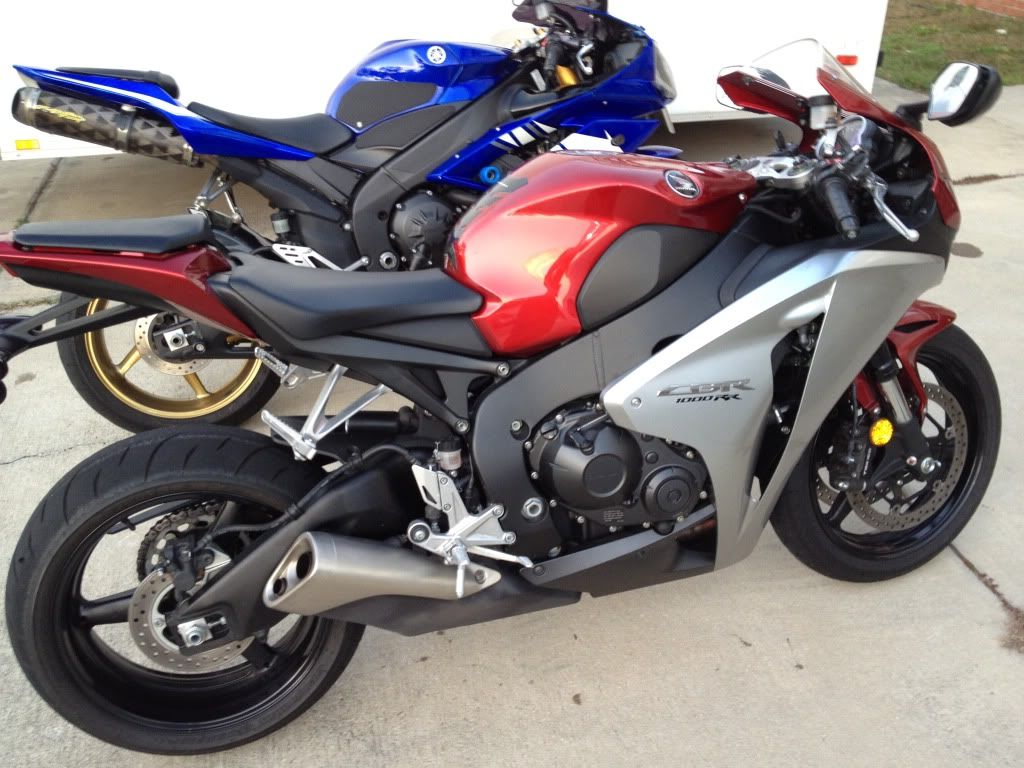 Started with an oil change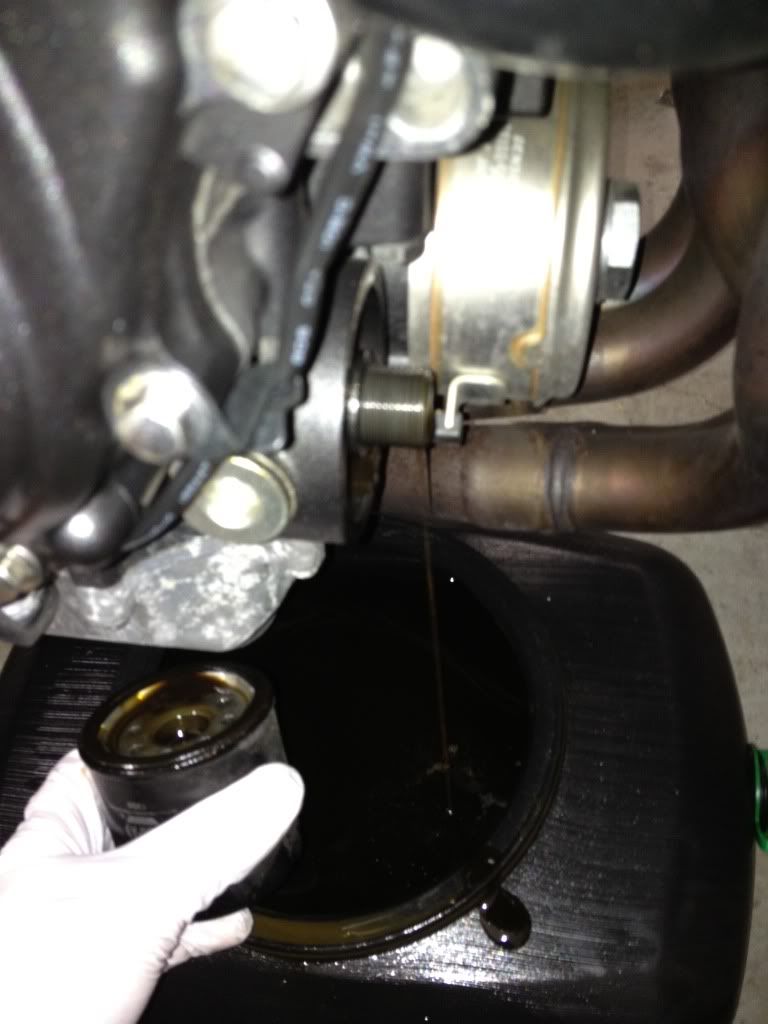 Removed mid fairings, to remove the flapper. Bad Idea, I removed the flappers while leaving the fairings on for my other cbr and it was much easier.
Removed the canister w/o taking off the front fairing though, the front fairing will bend foward enough to get it out of there if both mids are off
Plugged the remaining hose and left it here
Garbageeee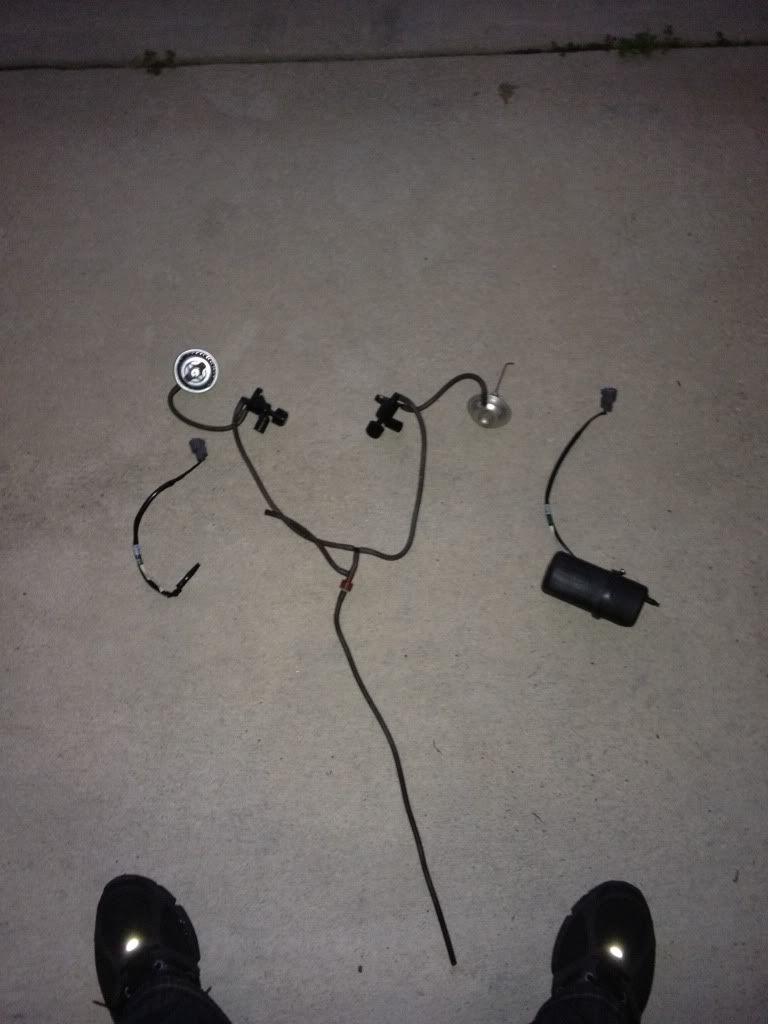 Motovation sliders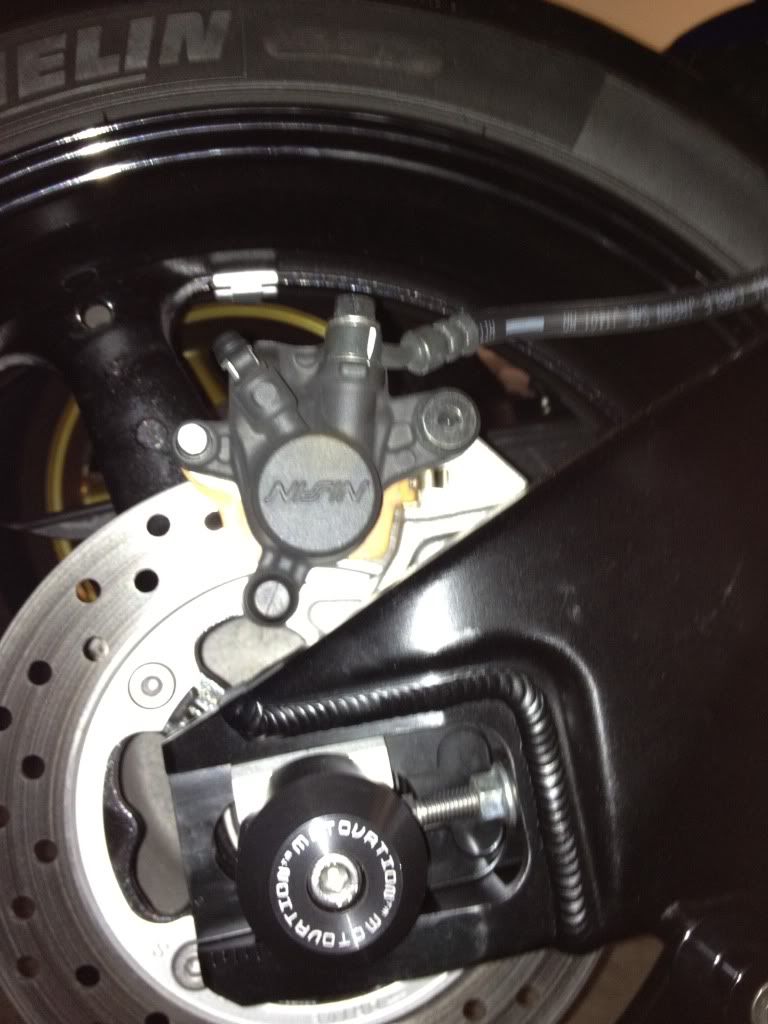 Gb Racing Kit, Brad (Lexus Rx) reccomended these to me and said they held up through a 175mph crash and no fluids leaked. Here are some pics to get an idea, I didnt realise they were going to be so large.
Airbox removal to get to smog plates and install bazzaz, screen removal on air filter simple yank it comes off
---
Last edited by Runeknight95; 02-12-2012 at

12:28 AM

.
Smog removal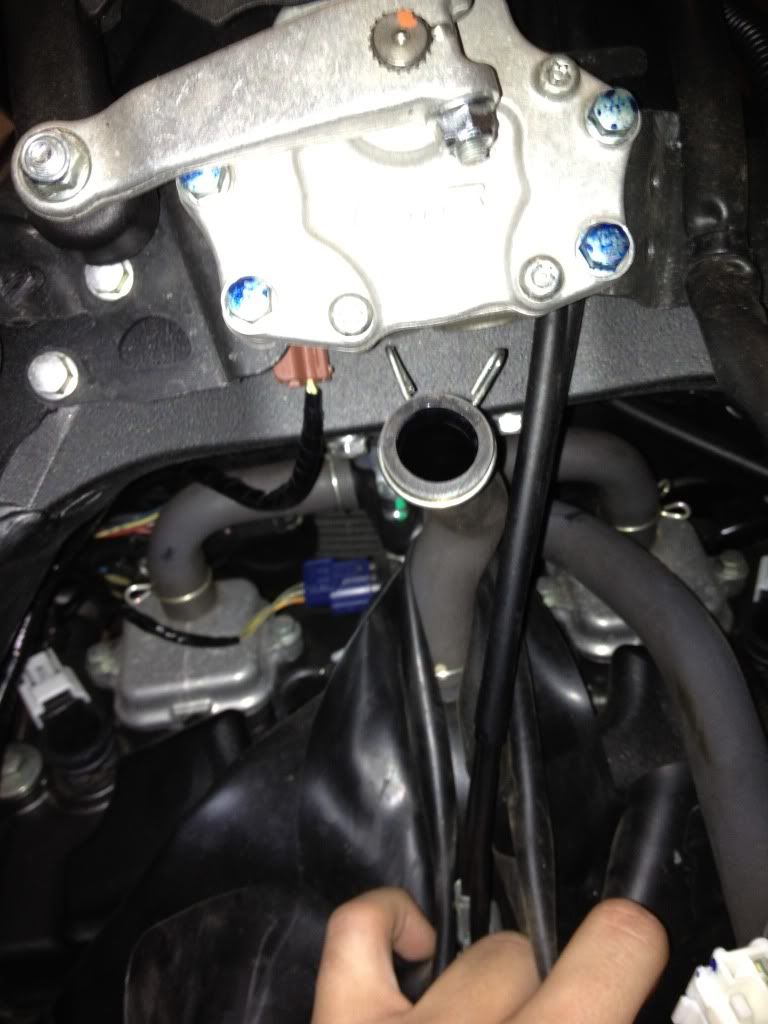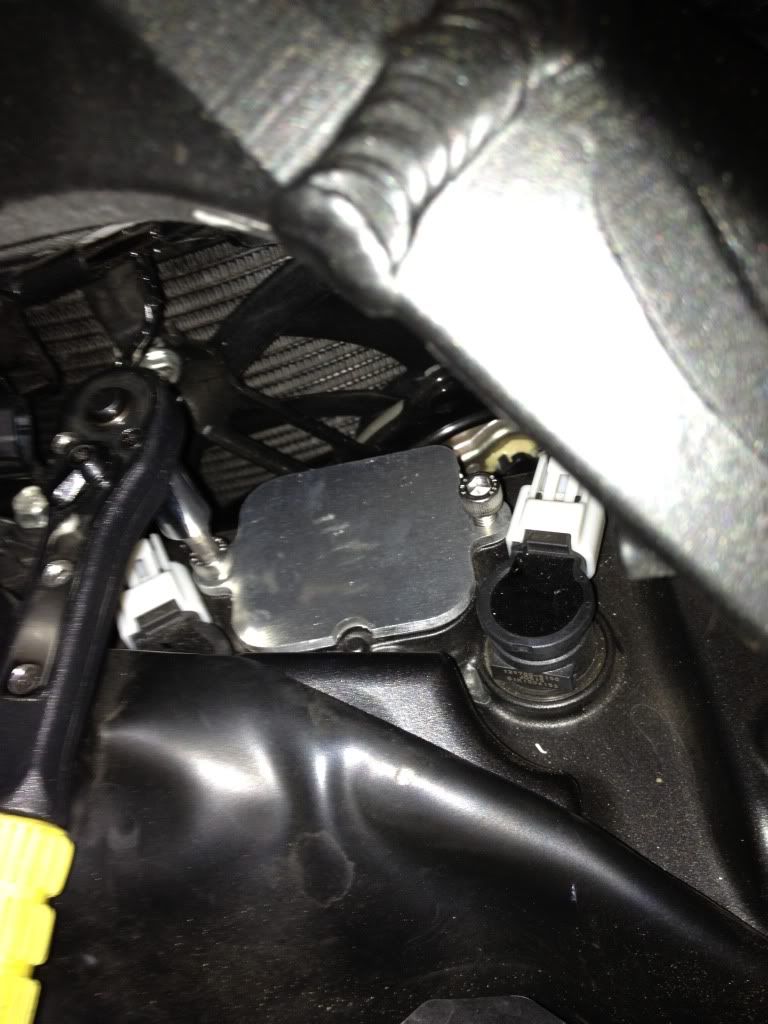 Garbage
Bazzaz/Zbomb and TC switch, again thanks to big will for posting, couldn't of found that neutral detect wire without it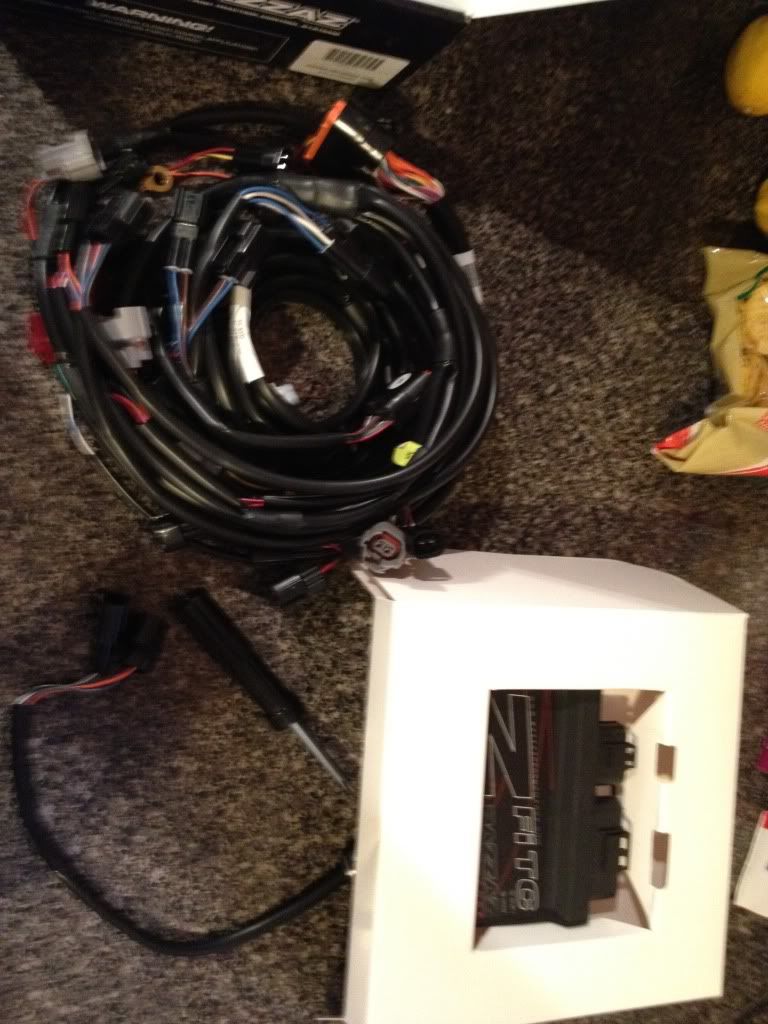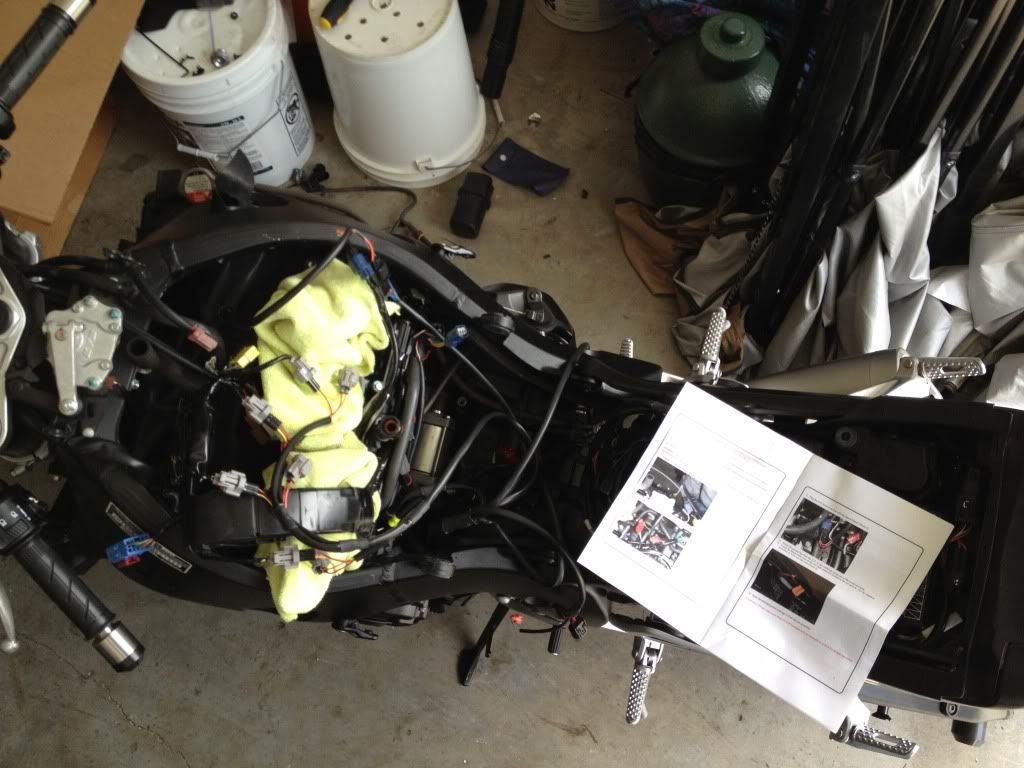 Added 10% to throttle at 90% and 100% b/c the zbomb makes the bike lean out in that area, still looking for opinions if I should of started it at 80% and if I should add 10 to the bazzaz map or bring it to 10%.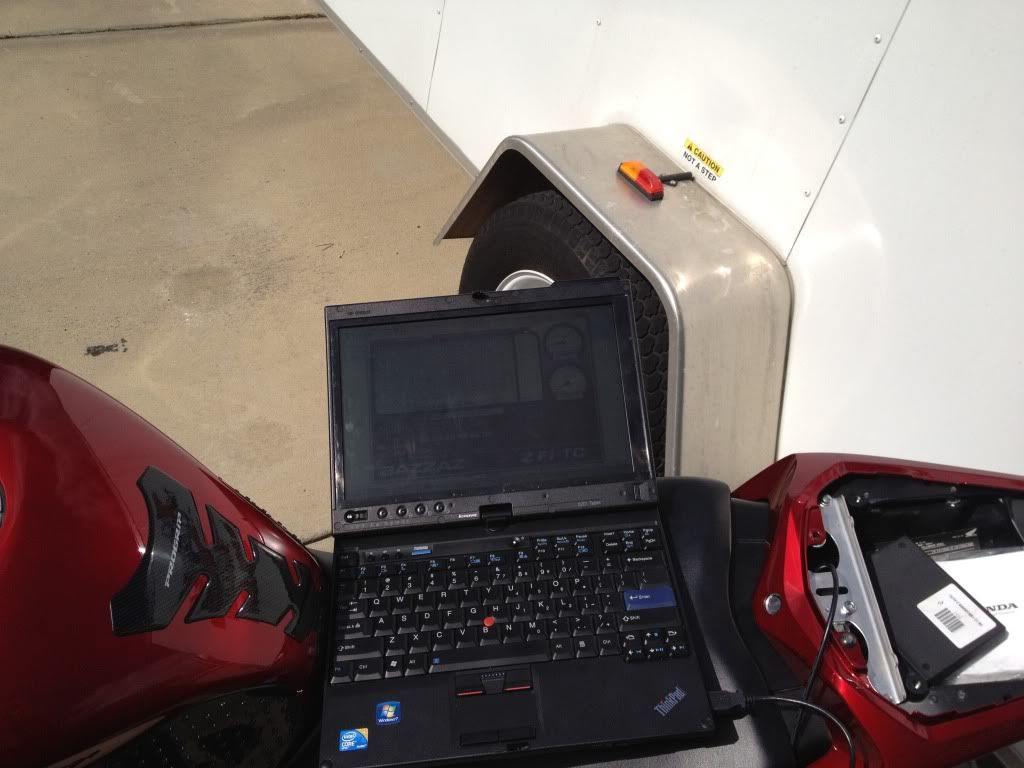 Quickshifter, Didnt have pictures but I made a mistake of connecting the rod to the detector. It became tight and i had to use a plyers to remove it which damaged the black paint (fixed w/ sharpie cant notice :O) Connect the detector to your bike first then the rod!
Motovation Bar ends
Akrapovic Slip-on, instructions from the company are great but SlvR chatted with me on the phone to give me pointers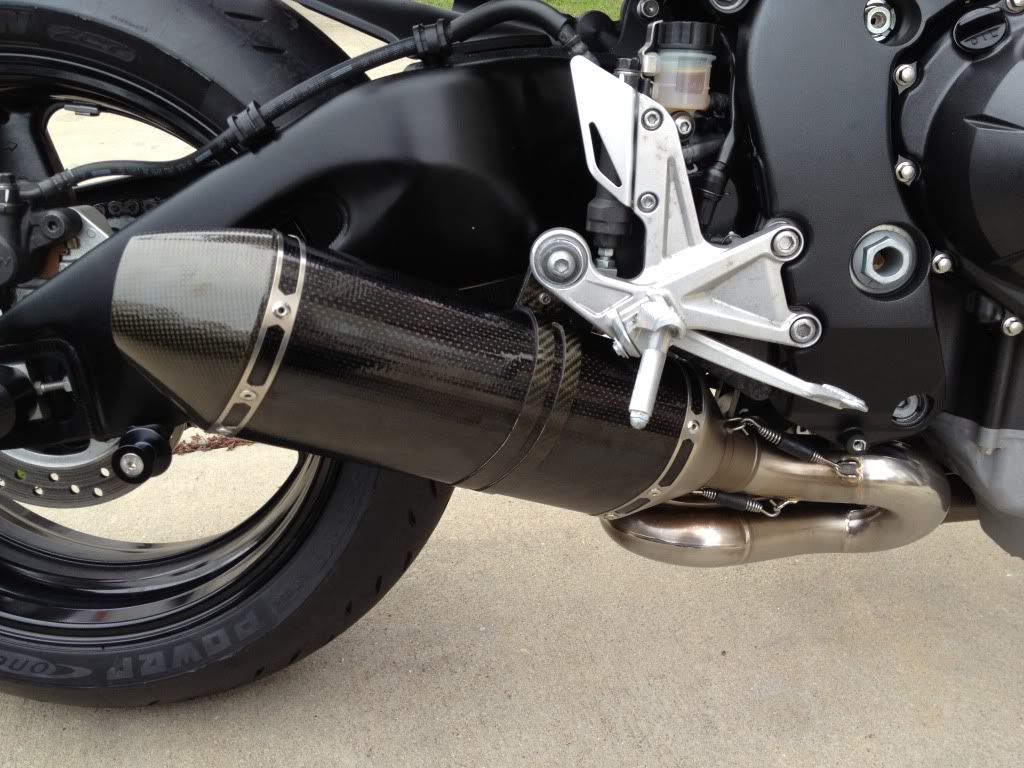 Stomp Grip Tank Pads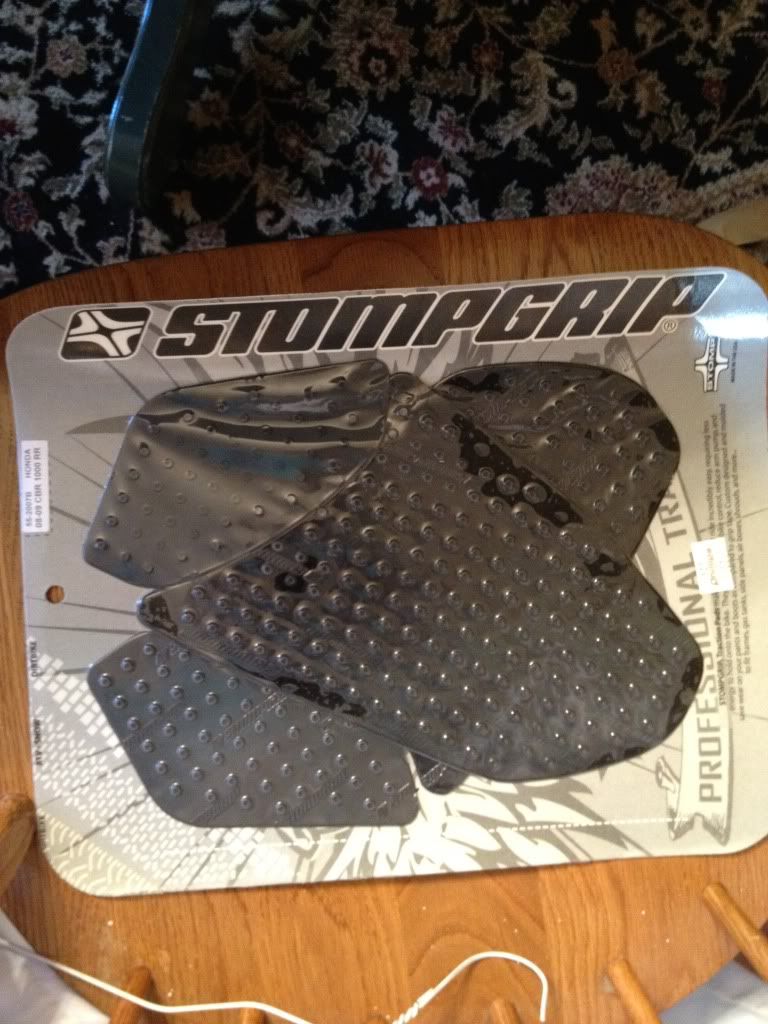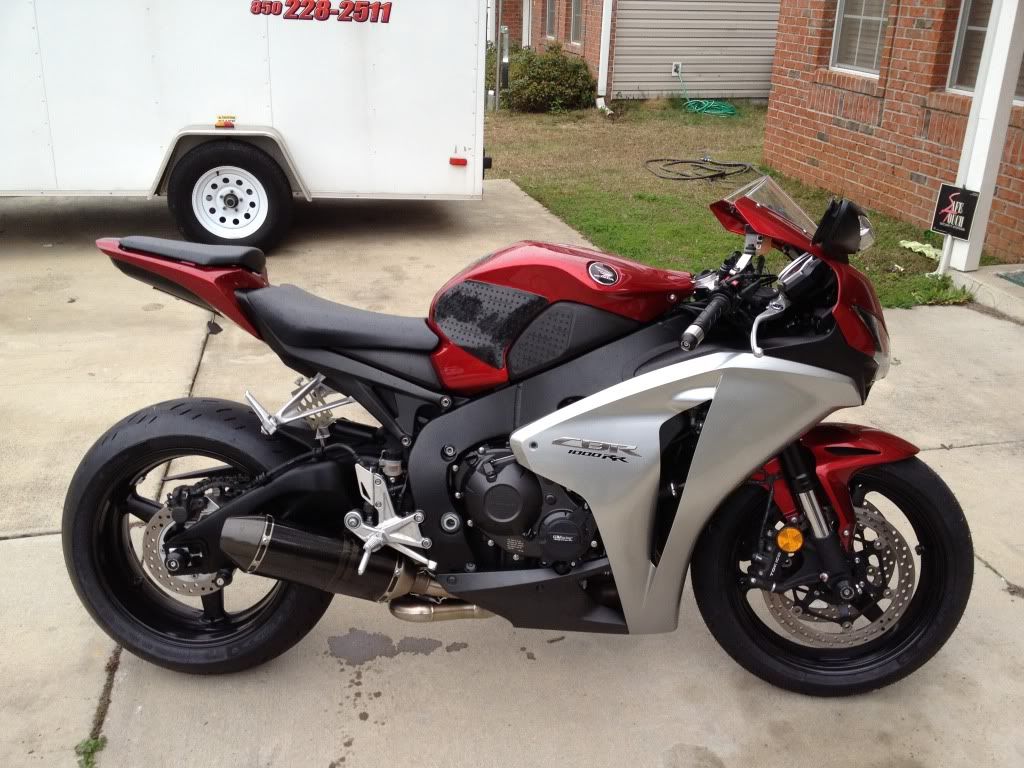 Power one shoes, A compound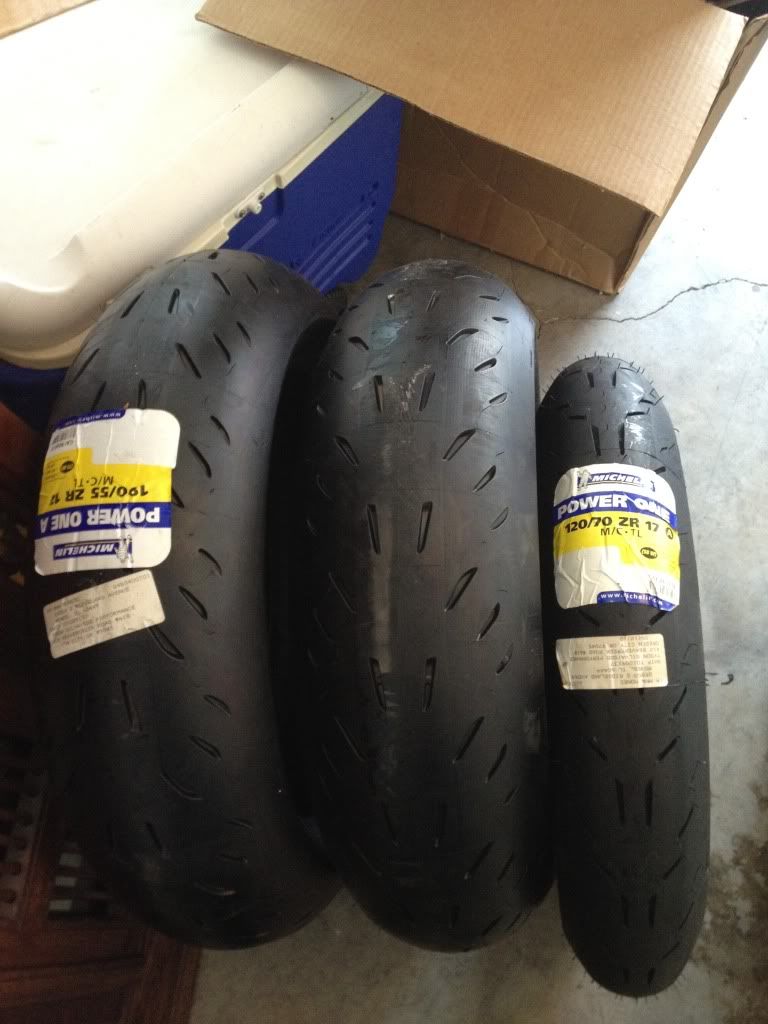 http://www.michelinmotorcycle.com/in...ent=pilotpower
Competition werkes fender eliminator and Clear alternatives tailight. I was not happy with the competition werkes fender eliminator. You needed to cut your own fender and add some metal plates to it, Probably becuase I sucked with the dremel so take that review with a grain of salt. (compare the price to the other models that actualy come with a plastic rear fender peice) The integrated blinker is nice though! (click for video)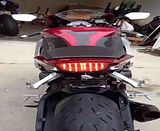 All said and done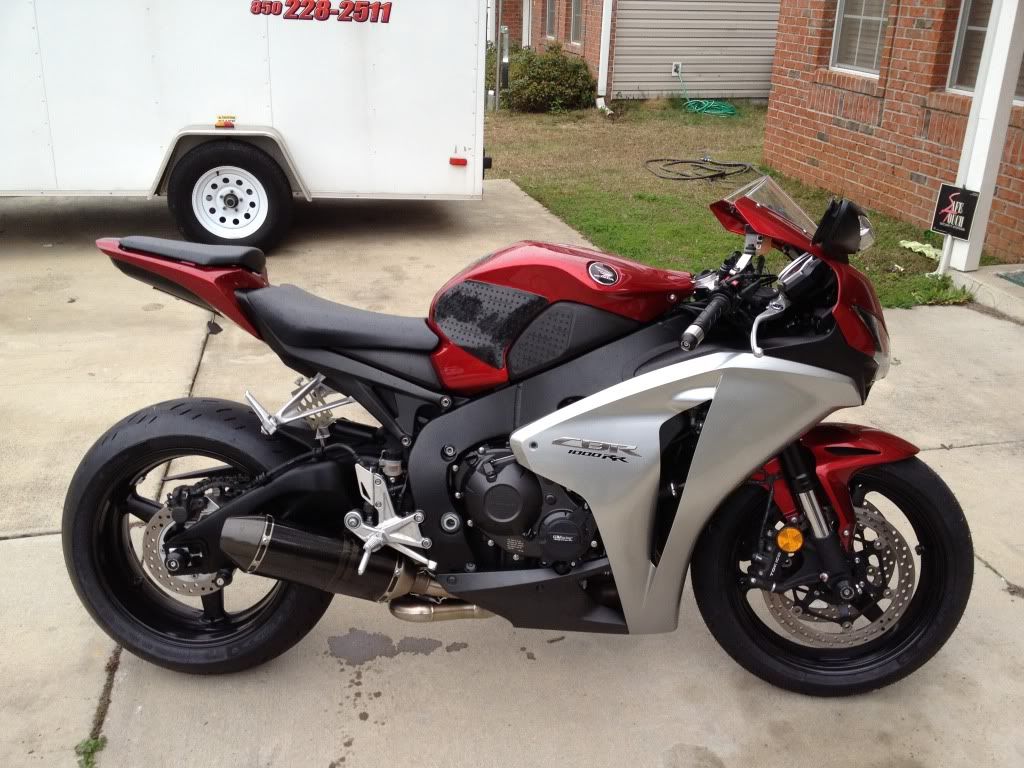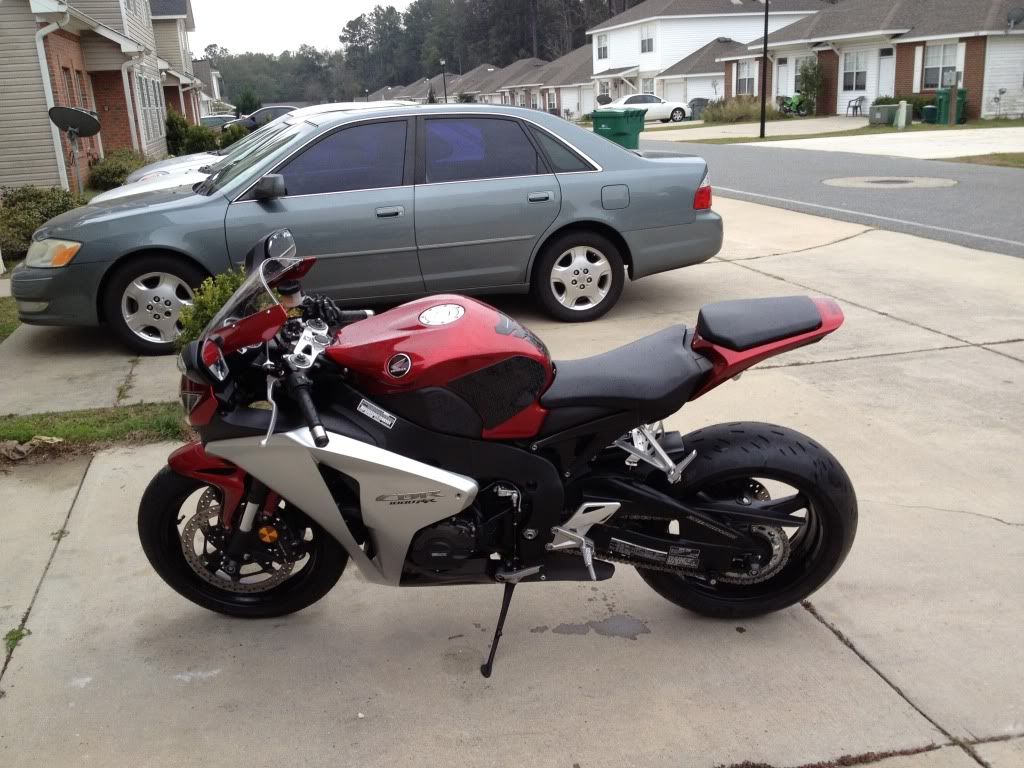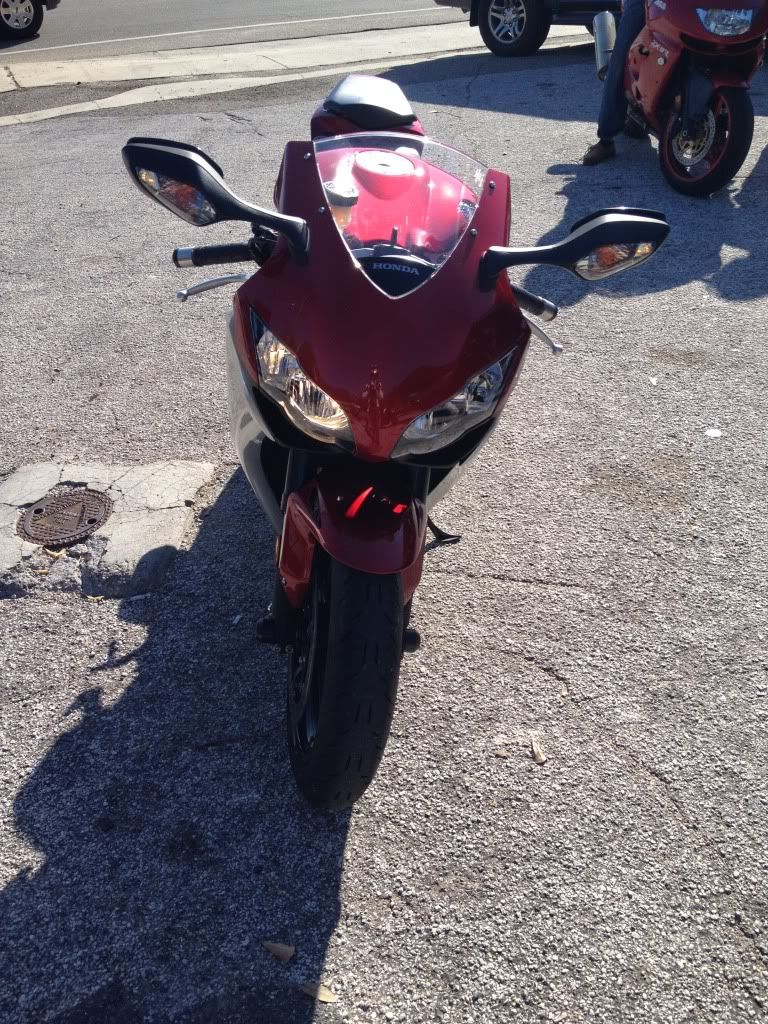 The bad part is when you have leftover parts, 2 of these screws went to the mid fairings.....the rest well
, if you know please let me know lol
---
Last edited by Runeknight95; 02-12-2012 at

12:03 AM

.
EDIT: Installed the Motovation frame sliders, totally fhcked up both my fairings (i dont know how since the last ones i did should have been the advertisement picture.) Installed Akrapovic Headers. Added the sock resevoir covers, and got the dyno tune finally. If any one wants a Bazzaz map for similar mods let me know.
Bike was all fhked up in the 0-5000rpm range with the slipon map from bazzaz. AFR hit 17 and dipped to 11 on the first run. Eventually got 161HP max and 80ft/lb torque by the end of it.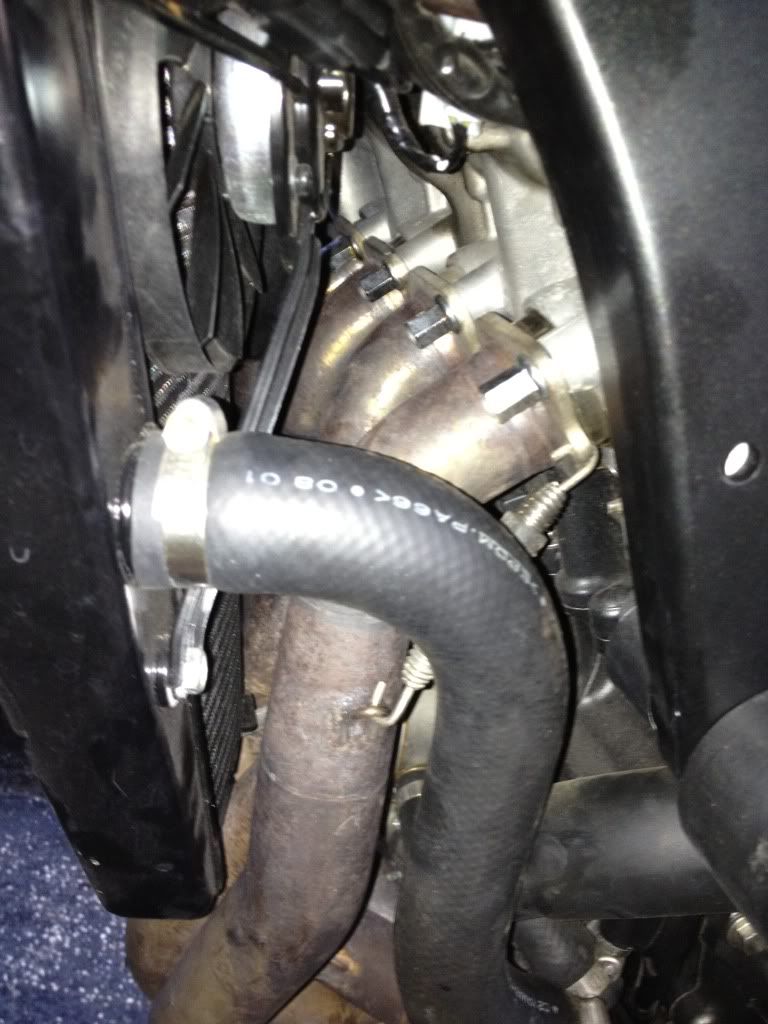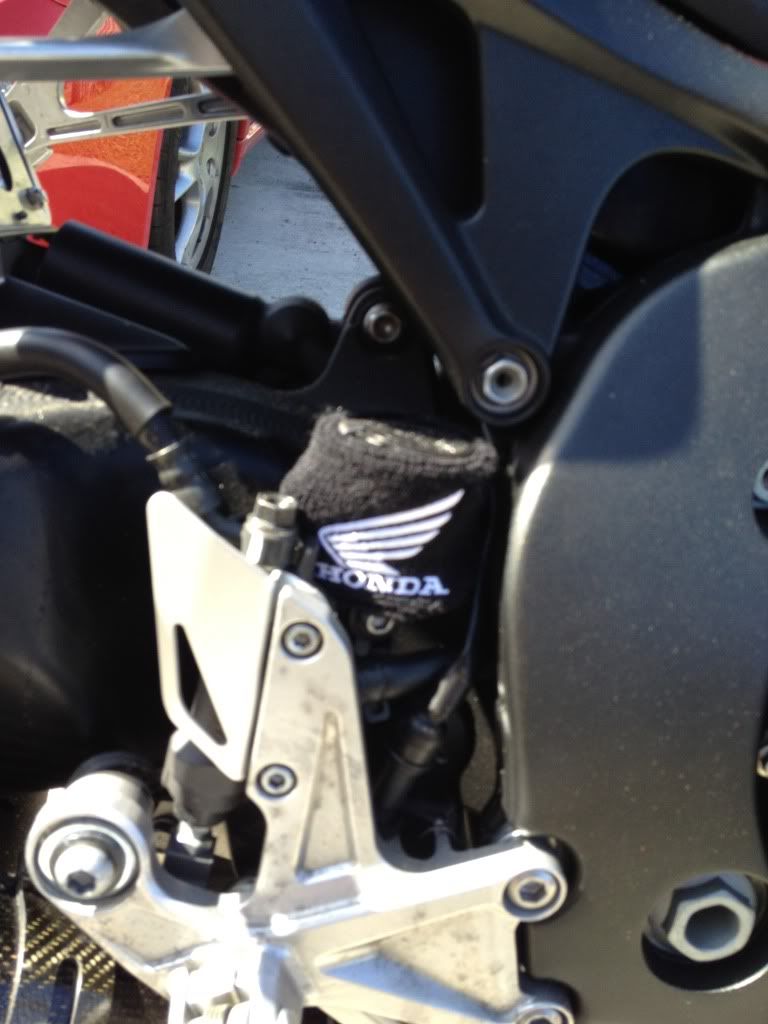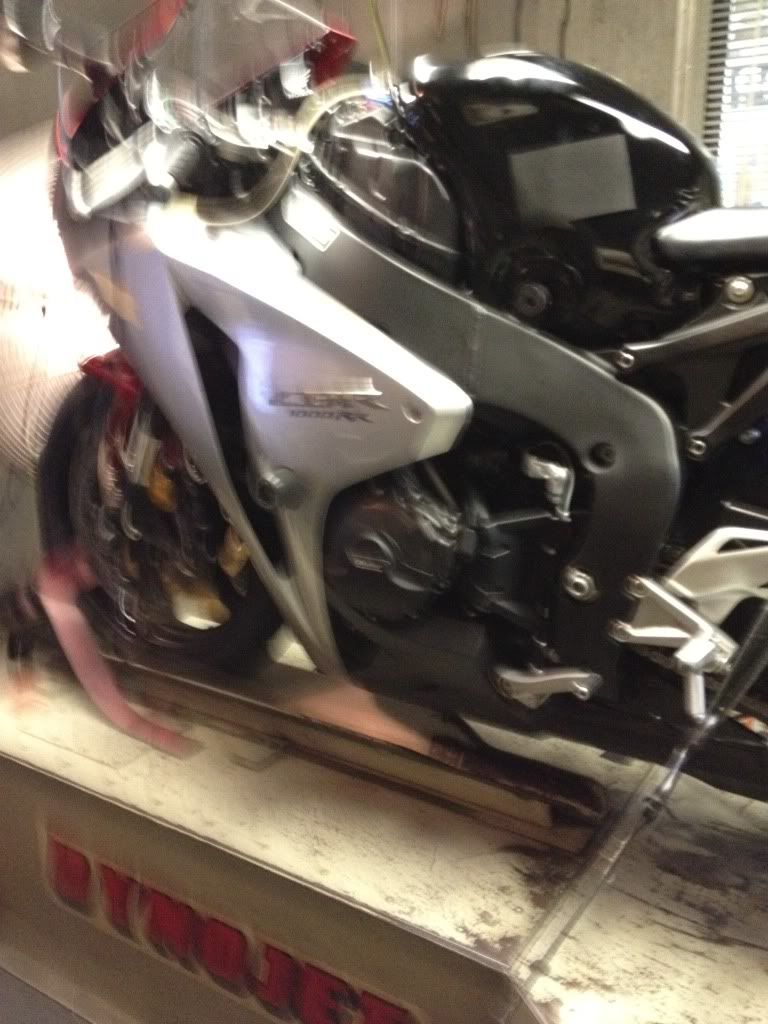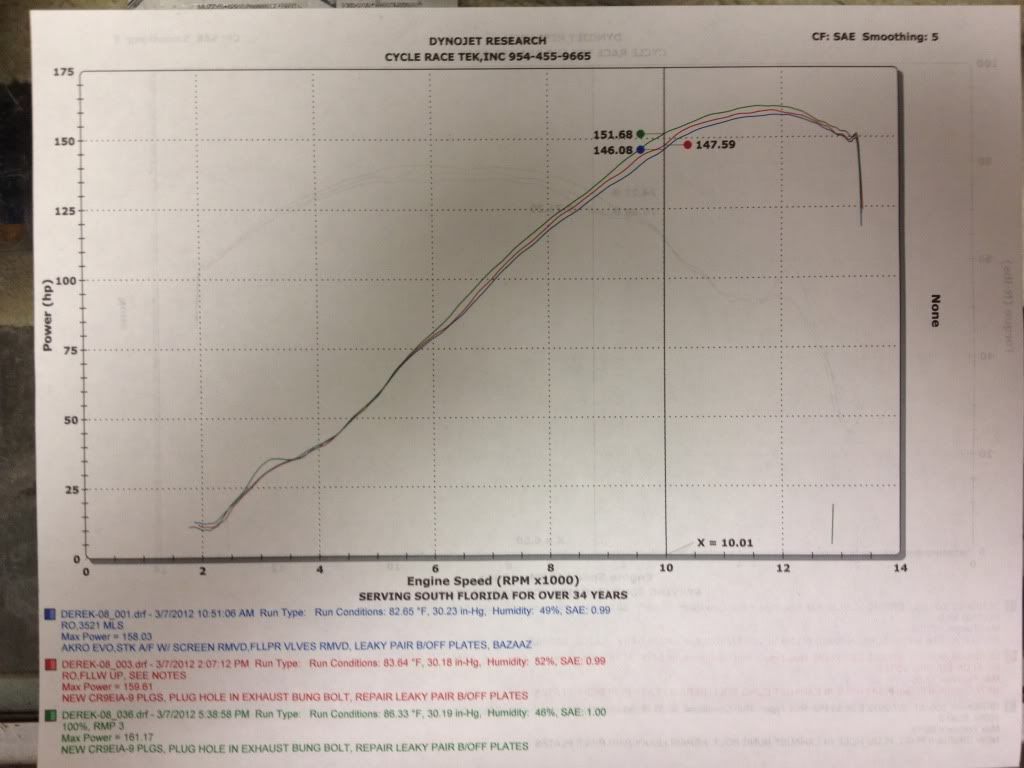 And got a hitch installed to tow her around, its sad that the motorcycle being towed has more HP and torque hahaha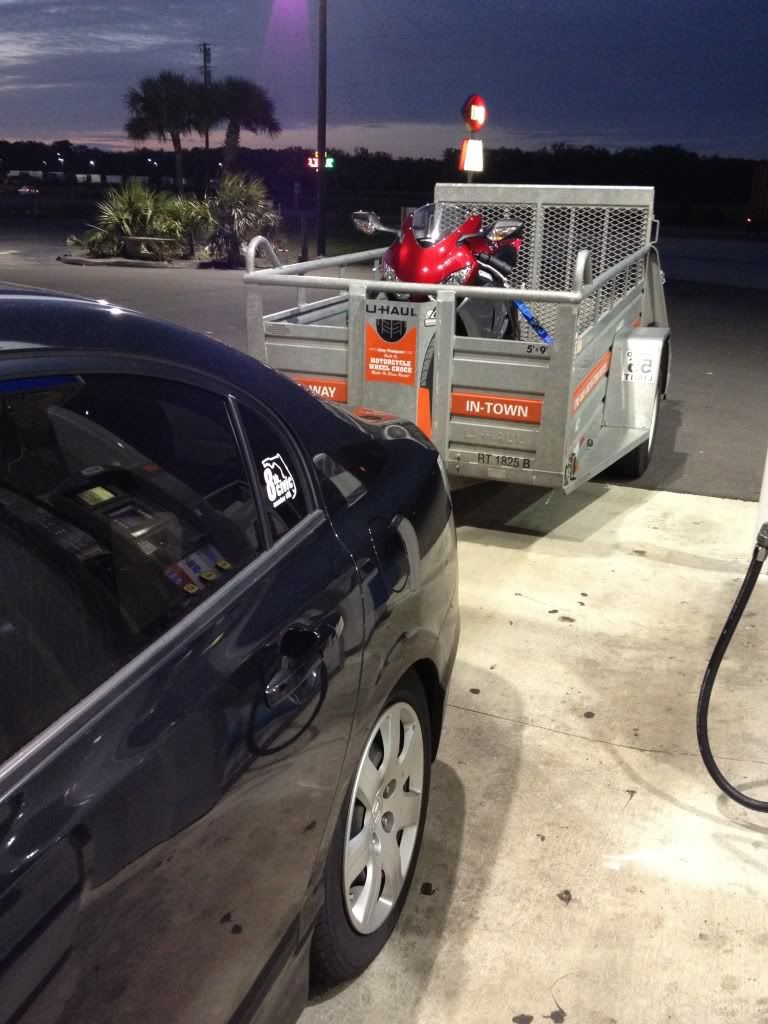 As she sits now with the solo cowl (which added some HP and got matt6753 his positive itrader rating)
Now for the future, what I have in mind
-Honda Energy Seat
-Bar risers (depending on the price, why are these things so dam expensive??)
-Gear Indicator
-Shorai battery (may need this b/c now I am having an electrical problem if yall can give some insight I posted my problem here...
http://www.1000rr.net/forums/showthr...t=75094&page=2
)
What would yall reccommend my next steps be?
--Debated shorty levers but for traffic I like to use my full hand on the clutch
--Debated rearsets, would need a reccommendation to match my quickshifter for standard shift, "Pull" position
---
Last edited by Runeknight95; 03-08-2012 at

10:00 AM

.
Lifetime Premium
Join Date: May 2008
Posts: 601
The plastic screw thingys are for the covers to the ram air tube, The silver bolts look like side fairing bolts or the bolts the held the strap that went over the passenger seat or something to do with the under tail.
AH YES! I removed that strap so those bolts are gone taken out of the picture, and I knew those were to the mid fairings already took those out. So ill check the ram air tube tomorrow thanks frank
Quote:
What would yall reccommend my next steps be?
Get your suspension sorted.
---
Charlie, We don't want tuna with good taste. We want tuna that tastes good, smells good and puts out.
Senior Member
Join Date: May 2011
Posts: 810
Lotta work done on it, good job. Did you replace the rest of the fluids on it as well btw?
Quote:
Get your suspension sorted.
My next debate was to grab the ttx rear shock, do you have any other reccomendations?
Quote:
Lotta work done on it, good job. Did you replace the rest of the fluids on it as well btw?
Topped off coolant, and brake fluid looked really clean but looks can be decieiving I guess
Quote:
Solo seat cowl will add a couple HP
Your itrader rating depends on that
Posting Rules

You may post new threads

You may post replies

You may not post attachments

You may not edit your posts

---

HTML code is Off

---