Middle Cowl, Removal/Installation - CBR1000RR8 DIY Article
---
I have prepared this Do It Yourself (DIY) article:
link:
"Middle Cowl, Removal/Installation - CBR1000RR8 DIY"
for my 2008 CBR1000RR Fireblade on which I'm now making valve clearance inpection.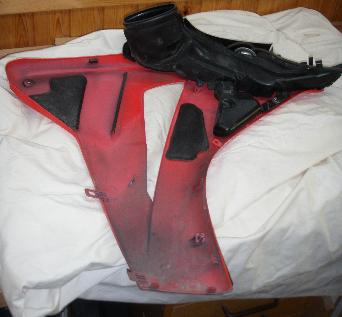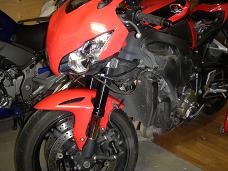 Removing the middle cowl is quite easy if you know how to do it, but it has given many people troubles and broken tabs. BigSwede has made this
post
which helped me get started, but even with his contribution I still found that the first time was difficult. I hope the many pictures in my article will be helpfull for your first time.
Here are a few more pictures from the article: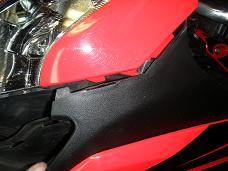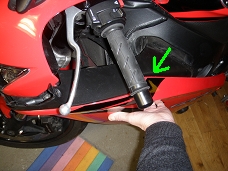 This article is part of a series of DIY articles about CBR1000RR8 and CBF1000A7 on
http://www.fireblader.dk/index.htm
Please join in on this thread with corrections, suggestions, questions and discussion.
Cheers ... Fred
Senior Member
Join Date: Jun 2011
Location: Chicagoland
Posts: 319
Awesome stuff! The detailed color pictures really helped explain things much more clearly than the manual alone. Good job!
Thanks drkAngel, and yes - the Honda Shop Manual is excellent and worth it's cost, but it is written for profesionals and often is too brief on details, e.g. when it comes to getting the cowls off, you really can not deduct how to do it.
I think we can all benefit from a collection of DIY articles which details out to a level which is good for the first timer. On the
www.cbf1000.com
forum we are now a small group of DIY article writers which has created a very comprehencive on-line DIY manual for Honda CBF1000.
It is my hope that we can have a similar collection for CBR1000RR08 and equivalent models.
Lifetime Premium
Join Date: May 2011
Location: Phoenix, AZ
Posts: 123
great details on the write up, wish you'd just post it here instead of redirecting traffic to your site
Quote:
great details on the write up, wish you'd just post it here instead of redirecting traffic to your site
Thanks RoblesRR.
It is a deliberate decision that I do not post the article directly. Things which are posted directly tends to dissapear into chit-chat and discussion, and it becomes difficult to find a clear guide for a particular DIY work. You have to search through many long and disrupted threads to find details which goes beyond the Honda Shop Manual.
By writing destinct DIY articles - each supported by a specific thread for review and discussion - we will end up with a complete on-line manual that will be a good supplement to the Honda Shop Manual for the home mechanic.
The review threads shall ensure that errors and alternative easier/better methods are identifed so articles can be updated and perfected.
By the way: At the time of writing this, I have come deeper into the engine on my way to making the valve clearance inspection, and shot a lot of pictures for the comming DIY articles about this.
... Fred
---
Last edited by FireBladerDk; 03-03-2012 at

03:10 AM

.
Junior Member
Join Date: May 2013
Location: kent, uk
Posts: 4
great guide, pretty much spot on for removing I'd say. I had more problems getting it all back together, especially the fit of the panels around the air intake/headlight area.
Yes - assembly is also a challenge. I will take more pictures next time I'm doing it and add them to the article.
:-) ... Fred
Posting Rules

You may post new threads

You may post replies

You may not post attachments

You may not edit your posts

---

HTML code is Off

---