This was the brand doing the Honda Rider Collection before Joe Rocket took over. Really nice jacket. I bought it thinking I could fit a 46. Apparently I'm closer to a 50. lol So my search continues.
By far the best looking jacket for a honda. The back of it says "Honda Racing" across in diagonal.
I put it on ebay but if someone here wants me to end the auction early on an agreeable price we can do that. I bought it for 150 but paid $45 more to get it professionally cleaned. Didn't want to wear something someone else sweated in. lol
ebay item number 160327222345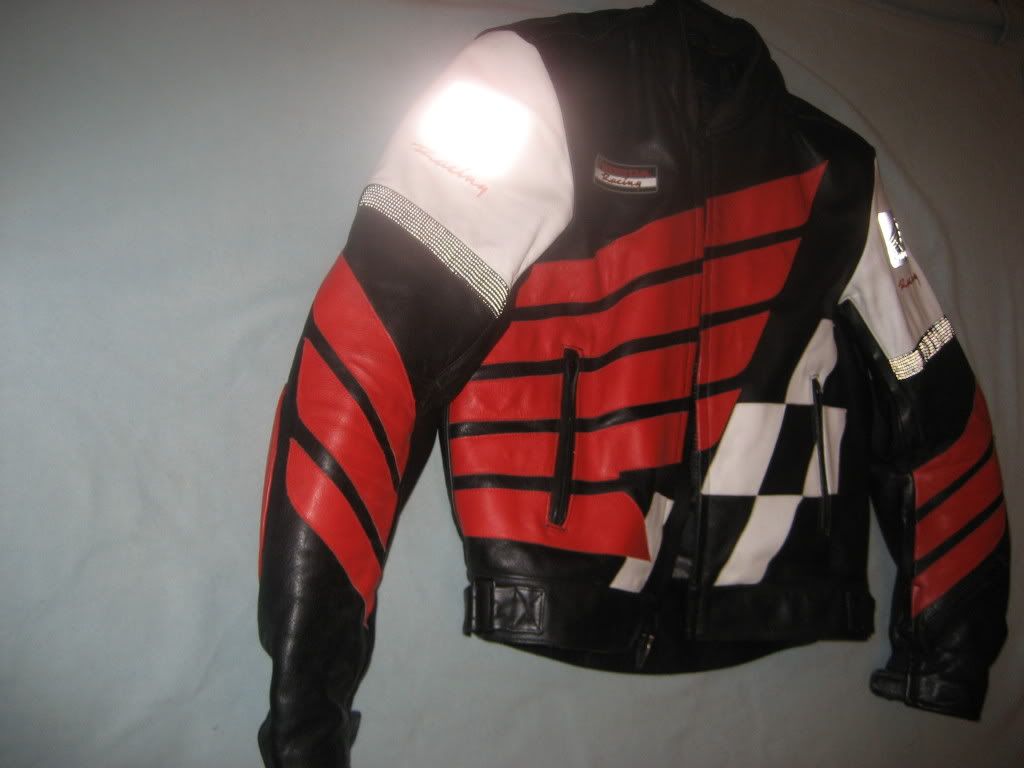 If anybody wants a set of tires with this I'll throw them in if they use buy it now on ebay and in the note let me know they are 1000rr.net.