·
First Bike of the month
Discussion Starter
·
#1
·
Here are some pics of the Carbon Slip on been perfected for the 08-09 CBR1000RR installed on a Repsol 09 that i'm getting done for the show room.
now, this pipe sounds amaizing. the quality of the video from my camera can't show you how good it realy sounds.
when I said perfecting i mean that the carbon shield is been worked on for a perfect fit direct bolt on with no gaps or vibrations so I'm working very closelly with Mark to get this product as perfect as it could get but even without the heatshield, everyone i asked and show the pipe to loved it.
enjoy it.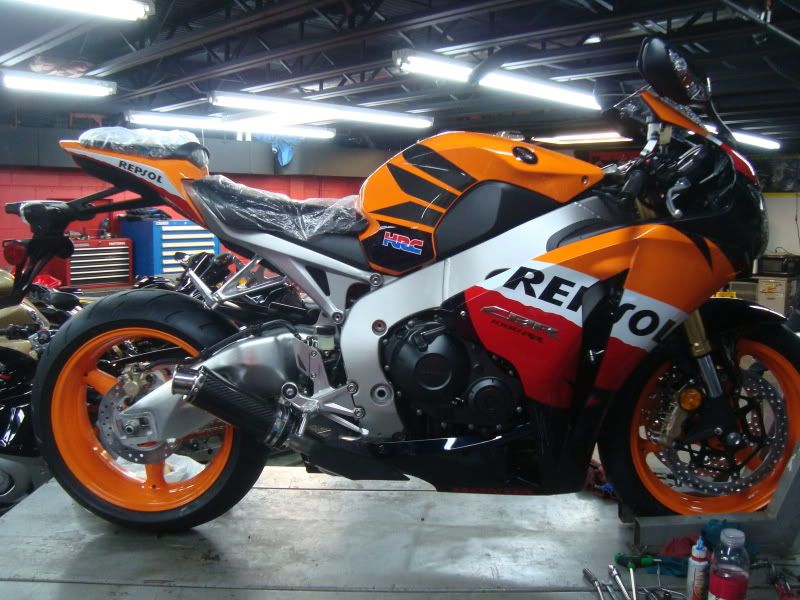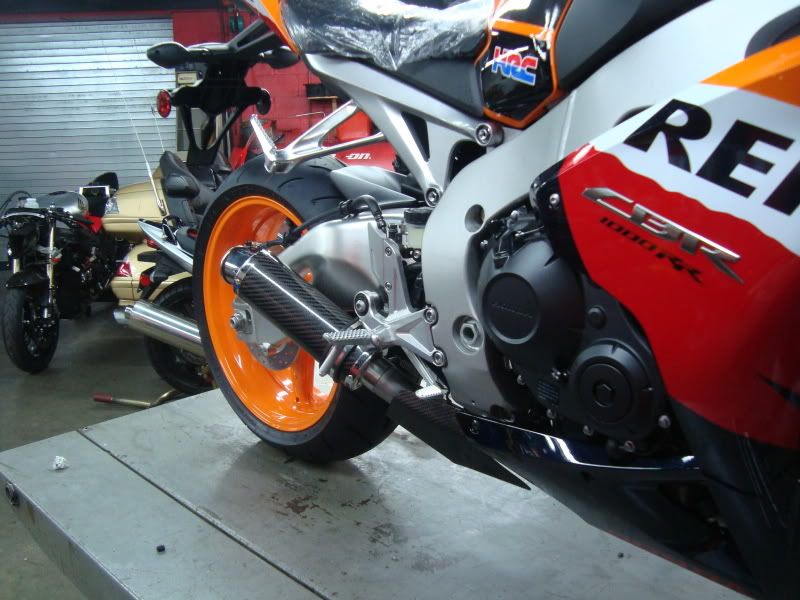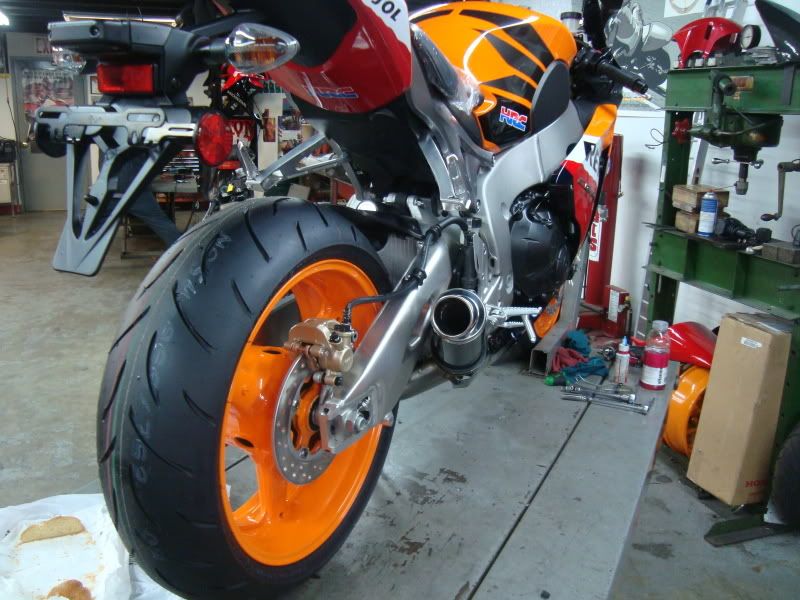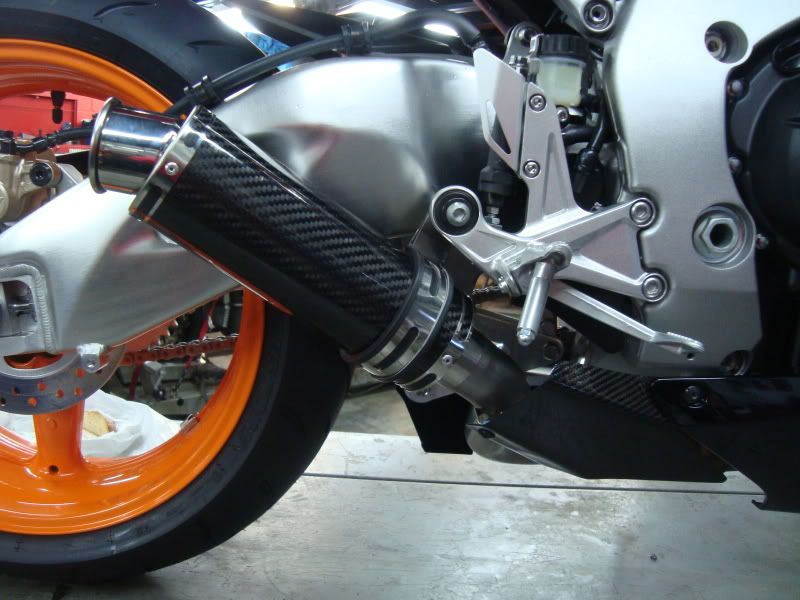 this is what the shield is going to look at once completed. the task in hand is to make one out of two shields to cover all gaps and follow the angles and shapes of the lowers so you all can get one shield that matches the flow of you OEM lower.
here is the video
[ame=http://s7.photobucket.com/albums/y297/metalscorpio/?action=view&current=MOV00739.flv]
[/ame]